Dr. Kieran Rooney, Board Chairman
Dr. Kieran Rooney, is a senior pharma/biotech professional with a successful 25 year career in drug discovery R&D, clinical drug development, business development and commercial management in the pharma/biotech sector. He has a proven track record in building and commercializing life science companies, including successfully developing and delivering commercial strategies through to company exit. In addition to Board-level experience in a variety of life science companies, he has closed multiple multinational licensing and investment deals.  He has broad scientific, commercial, technology and therapeutic experience across multiple franchises and business models in pharma/biotech. Kieran earned his doctorate in neuropharmacology from the University of Wales, and was a postdoctoral research fellow at the Universities of Nottingham & Bristol. He has a degree in pharmacy and is a member of the Royal Pharmaceutical Society of Great Britain.
Mr. Michael O'Rourke, CEO, Director
Michael O'Rourke, has been involved in "drug delivery" for over 30 years across Ophthalmology, Periodontal and Pulmonary markets including strategy development and global commercialization; previous companies include 3M Pharma, Pfizer, Alza, Chiron Vision, Bausch + Lomb and GrayBug. In 2009 Michael founded Scotia Vision Consultants advising ophthalmic companies on all aspects of commercialization and product development with a focus on anterior and posterior ocular drug delivery
Prior to establishing Scotia Vision Consultant in 2009, Michael was General Manager for the $200m Bausch + Lomb U.S. Pharmaceuticals division in Tampa FL with full P&L and operating responsibility, transforming the business to record levels of growth and managing 150 employees. Previously he pioneered new Bausch + Lomb global strategy divisions including Pharmaceutical, Drug Delivery and Surgical products in California and Rochester NY. Michael was CEO for the start up company GrayBug based in Johns Hopkins University (Baltimore, Maryland) where his accomplishments included the closure of an A2 round, securing 4 SBIR grants totalling $750K, developing an infra structure for business development deals and advancing pre clinical research programs in retina and glaucoma.
His ocular drug delivery experience includes launching the world's first intra ocular drug delivery technology in Europe, Vitrasert®, and the world's second, Retisert®, in the USA. Michael was the first European Marketing Director for Chiron Vision Europe. Additional experience includes Alza International (drug delivery) establishing their European division and launching the world's first sustained release technology Actisite® treating periodontitis. At 3M Michael worked in both sales and marketing for new sustained release therapeutics and enhanced aerosol delivery technologies treating pulmonary disease.
Michael has managed 28 brands, led 13 product launches, structured/negotiated 12 strategic business deals and has been a team member in 18 device/drug approvals. Michael has both presented and published within ophthalmology at congresses and within respected journals. He is past Chairman of The Foundation Board for The Lions Eye Institute, guest speaker on strategic planning at the University of Tampa and was part time marketing lecturer at Trent University in Nottingham, UK.
He is a native of Scotland and has lived and worked in Europe, USA and Asia. In 2010 he became a member of the GlobalScot Business network; assisting Scottish based Life Science companies plan for USA market entry, and was appointed to the Hall of Fame in 2018. He is based in Tampa, FL.
Mr. Brian McCaul – Non Exec Director
Brian is CEO Qubis Ltd, a Queen's University Belfast technology transfer company.
Brian has been CEO of Qubis and Director of Innovation at Queen's University Belfast since 2014. Qubis Ltd. was established in 1984 by Queen's University to commercialise the University's research and development activities through the formation of spin-out businesses.
Brian has worked in the technology transfer and innovation space for the last 27 years, both within the private and higher education sectors. Before joining Queen's he was a co-founder of an innovation software company based in the UK and the Netherlands, during which he established the Innovation Commons, a community of university TTOs using a shared approach and platform, to increase external entrepreneurial involvement in early-stage projects. Before that he was co-owner of an aerospace manufacturing business based in the UK and Poland.
Mr. Jim Sharkey, Director
Jim Sharkey is an experienced ophthalmologist specialising in the treatment of Vitreo Retinal diseases at the Royal Victoria Hospital in Belfast. Jim studied medicine at the Queens University in Belfast and is a Fellow of The Royal College of Surgeons of Glasgow (Ophthalmology), The Royal College of Ophthalmologists. He also completed a Fellowship in Vitreo-Retinal Diseases and Surgery and Uveitis, Bascom Palmer Eye Institute, Miami, Florida, USA, 1993-94. He has pioneered the advancement of retina surgery and treatments in Northern Ireland since 1994 and is a member of the British Medical Association, the British and Eire Association of Vitreo-Retinal Surgeons and American Academy of Ophthalmology.
Dr. Thakur Raghu Raj Singh, Director
Dr. Raj Thakur, is a Reader in Pharmaceutics, School of Pharmacy, Queen's University Belfast. He holds a PhD in Drug Delivery, MSc in Pharmaceutical Sciences and Bachelors in Pharmacy. Dr. Thakur's research interests are in the design and physicochemical characterisation of advanced polymeric drug delivery systems for ocular applications. His research group has developed novel long-acting technologies including injectable implants, particulate-based systems and pre-formed implantable devices for delivery of a wide range of therapeutics to address ophthalmic conditions. He has authored over 150 scientific publications, including 43 full papers and four books. He has been an invited speaker at a number of national and international meetings. He is currently acting as the Chair for the Ocular Delivery Focus Group, Controlled Release Society and Scientific Advisor to the editors of the J Pharmaceutical Sciences and editorial board member of a number of international journals.
Mr. Hal Wilson, Director
Hal is a Partner in Techstart Ventures LLP, a seed capital fund management business. Hal has been successfully investing in early stage technology companies since 1996. Investments that Hal has held include APT Licensing (sold to CSR plc), Lagan Technologies (sold to Kana Software Inc), Avalon Instruments (sold to Perkin Elmer Inc) and JAR Technologies (sold to Calnex Solutions).
Prof. David Jones, Observer
Prof. David Jones, is Professor of Biomaterial Science at Queen's University Belfast and Pro-Vice-Chancellor for Education and Students. His research concerns the characterisation, formulation and engineering of pharmaceutical materials/dosage forms and biomedical devices. He is the author of two textbooks, 6 patents and over 400 research papers/communications and has been awarded the Lilly prize for pharmaceutical research and the British Pharmaceutical Conference Science Award. Professor Jones is both a Chartered Engineer and a Chartered Chemist and is an elected Fellow of the Pharmaceutical Society of Northern Ireland, a Fellow of the Institute of Materials, Minerals and Mining, a Fellow of the Royal Statistical Society, a Member of the Royal Society of Chemistry and a Member of the Institute of Engineers in Ireland. He is the Editor of the Journal of Pharmacy and Pharmacology and is a previous holder of the prestigious position of a Royal Society Industrial Fellow. He has been the founder and Director of two University-based Companies, Xiomateria and Carapacics, both concerned with the design and development of novel medical devices.
James Curran, CFM Partner and Investment Director, HBAN Ulster Regional Manager
Clarendon Fund Managers Partner and Investment Director, James Curran has been with CFM since 2003. A FCA Approved Person under the UK financial services regime, James has experience of managing five seed and early stage venture capital funds.
Since 2011, James has been a Named Executive in the £31m Co-Fund NI that secures funding for 'investor ready' early stage companies by matching against mainly business angels. He works closely in partnership with business angel groups, providing guidance and support so as to enhance their investment capability.
During a thirty year business career James has gained significant board level experience of building early stage companies and helping them grow by raising further funding. He is currently a non-executive director for a number of early stage businesses across a range of technology sectors. James has experience of achieving positive successful exits with medtech and IT ventures.
In October 2018 James became Regional Manager for the HBAN Ulster Business Angel initiative.
James graduated from Queen's University Belfast in 1987 with a Masters in Engineering and Ulster University with an MBA in 1999. He is a Chartered Fellow of the Chartered Institute for Securities and Investment (CISI) and holds the CISI postgraduate Corporate Finance Diploma. He is also a member of the Corporate Finance Faculty of the Institute of Chartered Accountants in England and Wales.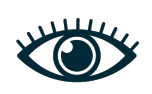 EyeLief™
EyeLief™ is a novel photocrosslinked sustained-release preformed biodegradable implant delivering large and small therapeutics for 4-6 months or more.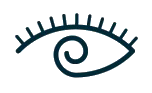 OcuLief™
OcuLief™ is a novel photocrosslinked biodegradable gel implant for the sustained release of large and small therapeutics for 4-6 months or more.
NICOX ENTERS RESEARCH COLLABORATION WITH RE-VANA THERAPEUTICS

Re-Vana's technology offers us additional opportunities, alongside our recently announced collaboration with pSivida, to explore the potential for sustained-release delivery of our novel, next generation of stand-alone NO-donors. EyeLief(TM) technology has a number of unique properties that have shown promise in the delivery of drugs for the reduction of IOP. We look forward to working with Re-Vana on this innovative research endeavor.
Michael Bergamini, Executive Vice President and Chief Scientific Officer, Nicox
RE-VANA'S DESIGN STRATEGY
The design strategy of Re-Vana revolves around increasing patient compliance by reducing pain and frequency of treatment, lowering side effects by controlled drug release, and cost saving for health care providers and pharmaceutical companies.