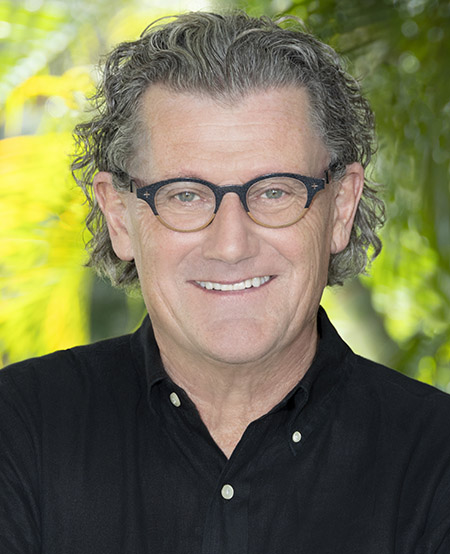 Mr. Michael O'Rourke – CEO & Board Chair
Michael O'Rourke, has been involved in "drug delivery" for over 30 years across Ophthalmology, Periodontal and Pulmonary markets including strategy development and global commercialization; previous companies include 3M Pharma, Pfizer, Alza, Chiron Vision, Bausch + Lomb and GrayBug. In 2009 Michael founded Scotia Vision Consultants advising ophthalmic companies on all aspects of commercialization and product development with a focus on anterior and posterior ocular drug delivery
Prior to establishing Scotia Vision Consultant in 2009, Michael was General Manager for the $200m Bausch + Lomb U.S. Pharmaceuticals division in Tampa FL with full P&L and operating responsibility, transforming the business to record levels of growth and managing 150 employees. Previously he pioneered new Bausch + Lomb global strategy divisions including Pharmaceutical, Drug Delivery and Surgical products in California and Rochester NY. Michael was CEO for the start up company GrayBug based in Johns Hopkins University (Baltimore, Maryland) where his accomplishments included the closure of an A2 round, securing 4 SBIR grants totalling $750K, developing an infra structure for business development deals and advancing pre clinical research programs in retina and glaucoma.
His ocular drug delivery experience includes launching the world's first intra ocular drug delivery technology in Europe, Vitrasert®, and the world's second, Retisert®, in the USA. Michael was the first European Marketing Director for Chiron Vision Europe. Additional experience includes Alza International (drug delivery) establishing their European division and launching the world's first sustained release technology Actisite® treating periodontitis. At 3M Michael worked in both sales and marketing for new sustained release therapeutics and enhanced aerosol delivery technologies treating pulmonary disease.
Michael has managed 28 brands, led 13 product launches, structured/negotiated 12 strategic business deals and has been a team member in 18 device/drug approvals. Michael has both presented and published within ophthalmology at congresses and within respected journals. He is past Chairman of The Foundation Board for The Lions Eye Institute, guest speaker on strategic planning at the University of Tampa and was part time marketing lecturer at Trent University in Nottingham, UK.
He is a native of Scotland and has lived and worked in Europe, USA and Asia. In 2010 he became a member of the GlobalScot Business network; assisting Scottish based Life Science companies plan for USA market entry, and was appointed to the Hall of Fame in 2018. He is based in Tampa, FL.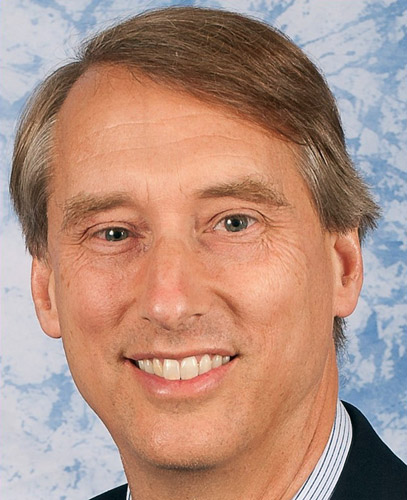 Robert Avery, M.D. – Visionary Ventures – Non Executive Director 
Dr. Avery is the founder of California Retina Consultants and Research Foundation.  A retinal surgeon and researcher, he has been involved in the discovery of angiogenic factors in retinal disease and the development of pharmacologic agents to inhibit them. He holds several patents on retinal drug delivery, and has been a principal investigator in scores of clinical trials. He is on the advisory board of Visionary Ventures and InFocus Capital Partners, as well as consulting for dozens of pharmaceutical companies.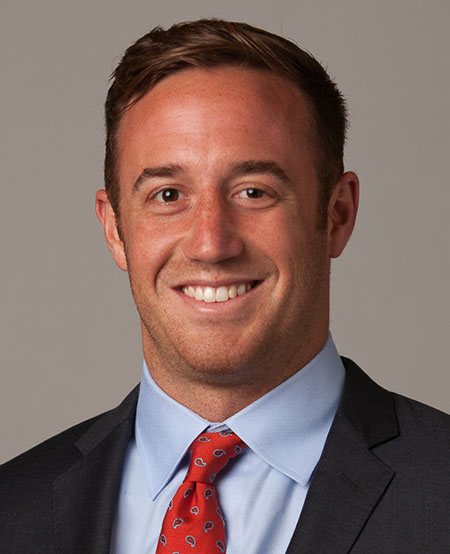 Mr. Garrett Hamontree
 –

Visionary Ventures

–

Non Executive Director

Garrett joined the Visionary Venture Fund in 2017 as an Associate and now serves as a Principal for the Fund where he performs valuation, diligence, and market potential analysis, as well as assisting in negotiating and executing transactions. Additionally, Mr. Hamontree assists with ongoing operations and corporate strategy for Visionary portfolio companies, including as a Board Observer for Equinox, TearClear, Tear Film Innovations, and Orasis Pharmaceuticals. Prior to joining Visionary, Mr. Hamontree was CEO, President, and Board Member of Bridgemark, a privately held company, where he invested private equity and debt in a variety of private market transactions to grow operations and assets across the United States.  At Bridgemark, Mr. Hamontree built a team of seasoned subject matter experts from various backgrounds to help source deals and to perform due diligence on potential transactions. Prior to Bridgemark, Mr. Hamontree was a project manager for Chevron leading major capital projects. Mr. Hamontree graduated from Vanderbilt University with a Bachelor of Engineering and from the University of Southern California's Marshall School of Business with an MBA in Finance and Data Science.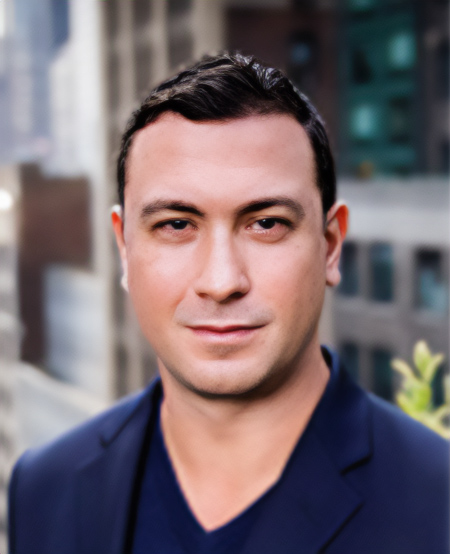 Mr. James Murray 
–

ExSight Ventures

– Non Executive

Director

James is a co-founder and partner at ExSight Ventures where he has helped lead the firm's investments in nine transformative ophthalmic companies. In addition to serving on the ExSight investment committee he helms the firm's operations. His duties include sourcing and evaluating early-stage companies, assisting current and prospective portfolio companies, and is responsible for the firm's operational functions. He serves on the board of Re-Vana Therapeutics, Ltd, a Northern Ireland ocular pharmaceuticals and drug delivery company, Usher III Initiative, a nonprofit dedicated to finding treatments for individuals with Usher III, and  Nectar Services, an unaffiliated New York UCaaS company. James is a board observer at 2C Tech, a California company pioneering nanoparticle technology to treat blinding ophthalmic disease. Prior to co-founding ExSight Ventures, James held various positions at a New York City asset management company, eventually serving as General Counsel and Head of Strategic Initiatives. James is admitted to practice law in the State of New York. He is a member of the Association of the Bar of the City of New York where he serves as Chair of the Emerging Companies Committee. James received his B.A. from Canisius College and his J.D. from Brooklyn Law School.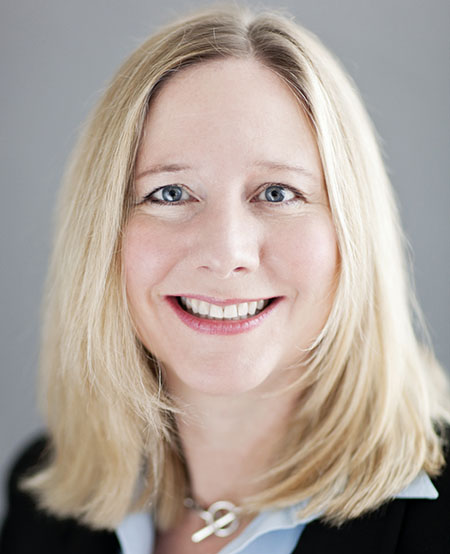 Anna Sumeray – Non Executive Director
Anna Sumeray is a business leader with a combination of experience in consultancy, operational P&L and deal transactions. She has worked for over 30 years in the pharmaceutical industry. She has worked in 13 countries and in 4 languages.
Anna is currently the CEO of Virometix, a University of Zurich spin-out, which focuses on infectious diseases and cancer. In the last 3 years, she has been responsible for bringing the lead asset into the clinic, securing capital in three successful fundraising rounds and building a strong scientific team.
For approximately a third of her career, she has worked as a consultant providing business development and fundraising support for small biotech companies. In this capacity, Anna has led over 60 due diligence assessments and has built valuation models to support company investment plans.
Anna spent 12 years working in large pharmaceutical companies – Amgen and Novartis – where she held strategic planning, commercial P&L and business development roles. She was Global Head of Business Development and Licensing at Novartis Ophthalmics, during which time she executed 9 deals.
Anna has a BSc (Hons) in Biochemistry from the University of Birmingham, UK and an MBA from INSEAD, Fontainebleau, France.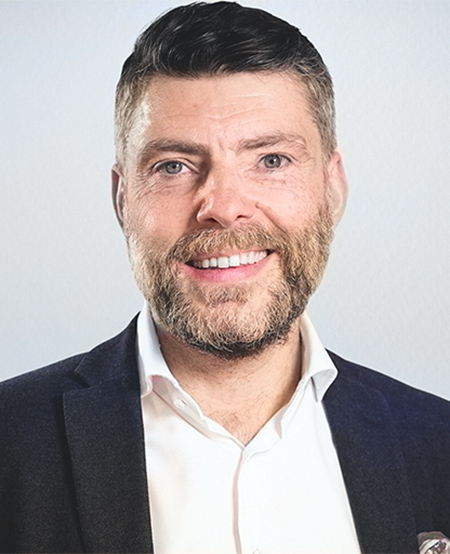 Mr. Brian McCaul 
– Qubis Ltd – Observer
Brian is CEO Qubis Ltd, a Queen's University Belfast technology transfer company.
Brian has been CEO of Qubis and Director of Innovation at Queen's University Belfast since 2014. Qubis Ltd. was established in 1984 by Queen's University to commercialise the University's research and development activities through the formation of spin-out businesses.
Brian has worked in the technology transfer and innovation space for the last 27 years, both within the private and higher education sectors. Before joining Queen's he was a co-founder of an innovation software company based in the UK and the Netherlands, during which he established the Innovation Commons, a community of university TTOs using a shared approach and platform, to increase external entrepreneurial involvement in early-stage projects. Before that he was co-owner of an aerospace manufacturing business based in the UK and Poland.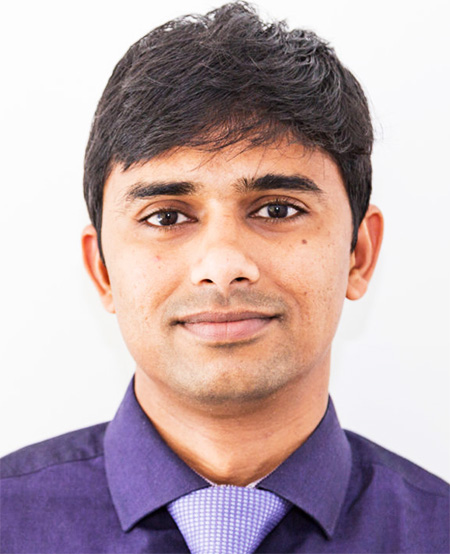 Thakur Raghu Raj Singh, Ph.D – Founder & Chief Technical Officer
Raj Thakur, Ph.D. has more than 18 years of R&D expertise in drug delivery. He holds a PhD in Drug Delivery, an MSc in Pharmaceutical Sciences, and a Bachelors in Pharmacy.
As the Founder and CTO of Re-Vana Therapeutics, Prof. Thakur is committed to developing innovative long-acting drug delivery systems. He also holds a prestigious Chair in Pharmaceutics position in the School of Pharmacy at Queen's University Belfast, UK, where his research focus is on the design and development of novel long-acting drug delivery systems with particular interest in biologics. He has been the principal investigator for several multi-million-pound projects, which were funded by prestigious organizations such as Research Council UK, industry, and the EU. With one of the leading ocular drug delivery groups, he has successfully supervised numerous PhD projects in this area.
He has over 175 scientific publications and five textbooks authored, as well as five patents on long-acting drug delivery platforms for ocular drug delivery. He has also been recognized as an expert speaker, having been invited to present at numerous national and international conferences. In addition, he serves on the Editorial Board of Ophthalmic Drug Delivery and Frontiers in Drug Delivery, and acts as an assistant editor for Drug Delivery Translation Research.