Mr. Michael O'Rourke, CEO, Director
Michael O'Rourke, has been involved in "drug delivery" for over 30 years across Ophthalmology, Periodontal and Pulmonary markets including strategy development and global commercialization; previous companies include 3M Pharma, Pfizer, Alza, Chiron Vision, Bausch + Lomb and GrayBug. In 2009 Michael founded Scotia Vision Consultants advising ophthalmic companies on all aspects of commercialization and product development with a focus on anterior and posterior ocular drug delivery
Prior to establishing Scotia Vision Consultant in 2009, Michael was General Manager for the $200m Bausch + Lomb U.S. Pharmaceuticals division in Tampa FL with full P&L and operating responsibility, transforming the business to record levels of growth and managing 150 employees. Previously he pioneered new Bausch + Lomb global strategy divisions including Pharmaceutical, Drug Delivery and Surgical products in California and Rochester NY. Michael was CEO for the start up company GrayBug based in Johns Hopkins University (Baltimore, Maryland) where his accomplishments included the closure of an A2 round, securing 4 SBIR grants totalling $750K, developing an infra structure for business development deals and advancing pre clinical research programs in retina and glaucoma.
His ocular drug delivery experience includes launching the world's first intra ocular drug delivery technology in Europe, Vitrasert®, and the world's second, Retisert®, in the USA. Michael was the first European Marketing Director for Chiron Vision Europe. Additional experience includes Alza International (drug delivery) establishing their European division and launching the world's first sustained release technology Actisite® treating periodontitis. At 3M Michael worked in both sales and marketing for new sustained release therapeutics and enhanced aerosol delivery technologies treating pulmonary disease.
Michael has managed 28 brands, led 13 product launches, structured/negotiated 12 strategic business deals and has been a team member in 18 device/drug approvals. Michael has both presented and published within ophthalmology at congresses and within respected journals. He is past Chairman of The Foundation Board for The Lions Eye Institute, guest speaker on strategic planning at the University of Tampa and was part time marketing lecturer at Trent University in Nottingham, UK.
He is a native of Scotland and has lived and worked in Europe, USA and Asia. In 2010 he became a member of the GlobalScot Business network; assisting Scottish based Life Science companies plan for USA market entry, and was appointed to the Hall of Fame in 2018. He is based in Tampa, FL.
Prof. Clive Wilson
Prof. Wilson is Re-Vana's Chief Scientific Officer (CSO) and Research Professor at Strathclyde University Glasgow Scotland, and serves as Head of the Re-Vana Scientific Advisory Board. Prof. Wilson is a member of Senate of the European Union Federation of Pharmaceutical Sciences and is a member of the core team for the European COST action on gastrointestinal drug absorption. He has pioneered applications of scintigraphy in the study of physiological and patho-physiological effects on drug absorption following oral, nasal, pulmonary and ophthalmic delivery. Prof. Wilson specializes in both large and small molecule ophthalmic drug delivery and has contributed significantly to ocular drug delivery and gastrointestinal science over the past 30 years.
Dr. Thakur Raghu Raj Singh,  Co-Founder & Technical Director
Dr. Raj Thakur, is a Reader in Pharmaceutics, School of Pharmacy, Queen's University Belfast. He holds a PhD in Drug Delivery, MSc in Pharmaceutical Sciences and Bachelors in Pharmacy. Dr. Thakur's research interests are in the design and physicochemical characterisation of advanced polymeric drug delivery systems for ocular applications. His research group has developed novel long-acting technologies including injectable implants, particulate-based systems and pre-formed implantable devices for delivery of a wide range of therapeutics to address ophthalmic conditions. He has authored over 150 scientific publications, including 43 full papers and four books. He has been an invited speaker at a number of national and international meetings. He is currently acting as the Chair for the Ocular Delivery Focus Group, Controlled Release Society and Scientific Advisor to the editors of the J Pharmaceutical Sciences and editorial board member of a number of international journals.
Dr. Rahul Sonawane, Research Fellow
Dr. Rahul Sonawane has a B. Pharm, M.S. in Pharmaceutics (NIPER, India), and PhD in Pharmaceutical Technology (Freie University Berlin, Germany). Rahul has extensive expertise in development, characterization, lyophilisation, stability testing, in vitro and in vivo evaluation of small & large (therapeutic protein) molecules loaded formulations. He has authored 1 Indian Patent, 1 UK patent application, 1 Original research article and 5 Conference posters.
Dr. Karim Soliman, Research Fellow
Dr. Karim Soliman has a B. Pharm and PhD degree in Pharmaceutics (Cairo University, Egypt). Karim has 10-year research experience in the pharmaceutical development and drug delivery arena, extending over the fields of ocular, oral, topical and transdermal drug delivery, with a special focus on controlled-release dosage forms. Karim has been part of several academic and industrial projects involving the use different formulation technologies for preparation of drug-polymeric solid dispersions, inclusion complexes, solid self-nanoemulsifying drug delivery systems, nanofibers, as well as different nanocrystallisation and cross-linking technologies. Furthermore, he has in depth knowledge of pre-formulation studies, stability studies, in vitro dissolution and permeation studies, bioavailability and bioequivalence studies, as well as quality control tests of different dosage forms.
Dr. Yujing Wang, Research Fellow
Dr. Yujing Wang has a MS degree in Polymer Chemistry and Physics (Shanghai Jiao Tong University, China) and a PhD degree in Biomedical Engineering (Maastricht University, Netherlands). Yujing has extensive research experience in developing pharmaceutical formulations for controlled/sustained release of small molecule drugs and biologics (e.g. mAbs). She has worked on multiple projects to develop injectable formulations (nano/microparticles) and implants for cancer and ocular drug delivery, as well as devices, such as stents and vaginal rings, for clinical applications. She has developed expertise in polymer characterization/processing, development/validation of drug quantification methods, protein formulations and characterization of drug delivery systems.  She has in depth knowledge on various spectroscopy-based analytical techniques, microscopy techniques, cell-based assays and protein analytical methods. She has authored 5 peer-reviewed research papers, and presented (posters and presentations) at several international conferences.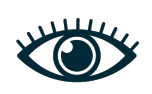 EyeLief™
EyeLief™ is a novel photocrosslinked sustained-release preformed biodegradable implant delivering large and small therapeutics for 4-6 months or more.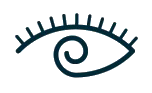 OcuLief™
OcuLief™ is a novel photocrosslinked biodegradable gel implant for the sustained release of large and small therapeutics for 4-6 months or more.
NICOX ENTERS RESEARCH COLLABORATION WITH RE-VANA THERAPEUTICS

Re-Vana's technology offers us additional opportunities, alongside our recently announced collaboration with pSivida, to explore the potential for sustained-release delivery of our novel, next generation of stand-alone NO-donors. EyeLief(TM) technology has a number of unique properties that have shown promise in the delivery of drugs for the reduction of IOP. We look forward to working with Re-Vana on this innovative research endeavor.
Michael Bergamini, Executive Vice President and Chief Scientific Officer, Nicox
RE-VANA'S DESIGN STRATEGY
The design strategy of Re-Vana revolves around increasing patient compliance by reducing pain and frequency of treatment, lowering side effects by controlled drug release, and cost saving for health care providers and pharmaceutical companies.