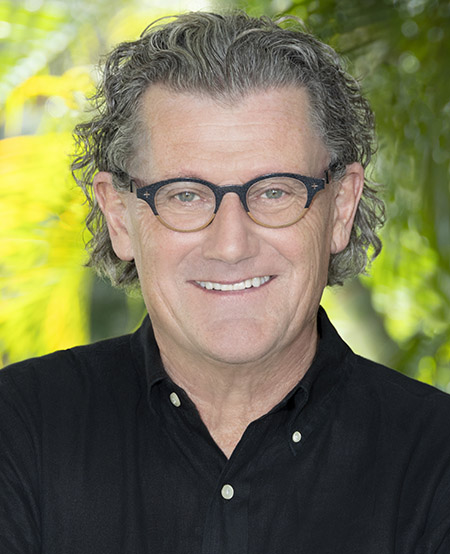 Mr. Michael O'Rourke – CEO, Director
Michael O'Rourke, has been involved in "drug delivery" for over 30 years across Ophthalmology, Periodontal and Pulmonary markets including strategy development and global commercialization; previous companies include 3M Pharma, Pfizer, Alza, Chiron Vision, Bausch + Lomb and GrayBug. In 2009 Michael founded Scotia Vision Consultants advising ophthalmic companies on all aspects of commercialization and product development with a focus on anterior and posterior ocular drug delivery
Prior to establishing Scotia Vision Consultant in 2009, Michael was General Manager for the $200m Bausch + Lomb U.S. Pharmaceuticals division in Tampa FL with full P&L and operating responsibility, transforming the business to record levels of growth and managing 150 employees. Previously he pioneered new Bausch + Lomb global strategy divisions including Pharmaceutical, Drug Delivery and Surgical products in California and Rochester NY. Michael was CEO for the start up company GrayBug based in Johns Hopkins University (Baltimore, Maryland) where his accomplishments included the closure of an A2 round, securing 4 SBIR grants totalling $750K, developing an infra structure for business development deals and advancing pre clinical research programs in retina and glaucoma.
His ocular drug delivery experience includes launching the world's first intra ocular drug delivery technology in Europe, Vitrasert®, and the world's second, Retisert®, in the USA. Michael was the first European Marketing Director for Chiron Vision Europe. Additional experience includes Alza International (drug delivery) establishing their European division and launching the world's first sustained release technology Actisite® treating periodontitis. At 3M Michael worked in both sales and marketing for new sustained release therapeutics and enhanced aerosol delivery technologies treating pulmonary disease.
Michael has managed 28 brands, led 13 product launches, structured/negotiated 12 strategic business deals and has been a team member in 18 device/drug approvals. Michael has both presented and published within ophthalmology at congresses and within respected journals. He is past Chairman of The Foundation Board for The Lions Eye Institute, guest speaker on strategic planning at the University of Tampa and was part time marketing lecturer at Trent University in Nottingham, UK.
He is a native of Scotland and has lived and worked in Europe, USA and Asia. In 2010 he became a member of the GlobalScot Business network; assisting Scottish based Life Science companies plan for USA market entry, and was appointed to the Hall of Fame in 2018. He is based in Tampa, FL.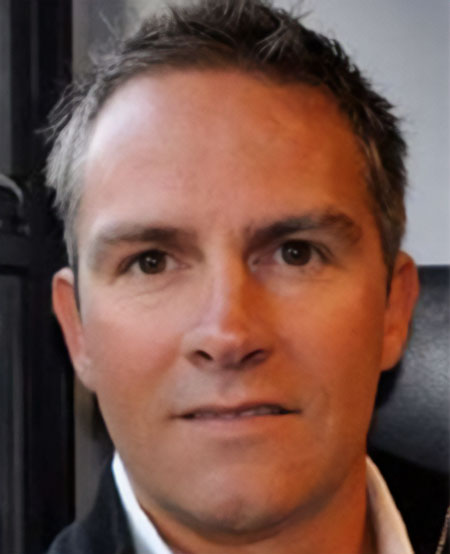 Patrick H O'Ruane, Ph.D. – Chief Operating Officer, Re-Vana Therapeutics
Patrick has dedicated over twenty years to the advancement of sustained release drug delivery systems, specializing in various medical disciplines such as Cardiovascular, Ophthalmology, Gastrointestinal, Ear Nose and Throat, Transdermal, and Surgical. His expertise lies in achieving controlled and prolonged release of Active Pharmaceutical Ingredients from biodegradable polymeric platforms integrated into drug-device combination products.
Patrick held key positions at prominent pharmaceutical companies, serving as CTO at Allay Therapeutics and Chrono Therapeutics, and as VP of R&D at CV Ingenuity, later acquired by Covidien. He is dedicated to improving patient care through novel sustained drug delivery systems, leveraging his multidisciplinary expertise to advance the field and enhance treatment options, ultimately improving patient outcomes.
Patrick, a highly skilled physical-organic photochemist, has made significant contributions to academic and patent literature through extensive publications. With undergraduate degrees from The Galway-Mayo Institute of Technology and Trinity College Dublin, he pursued a Ph.D. from University College Dublin. His expertise led him to research Reactive Intermediates and Reactive Oxygen Species (ROS) using Laser Flash Photolysis during a fellowship at The University of Toronto. At The Johns Hopkins University, he employed Time-resolved Infrared spectroscopy to investigate organic chemistry reactions and developed a controlled release caged system for nitric oxide delivery. His groundbreaking research at The Ohio State University resulted in the commercialization of a product for pathogen inactivation in human blood products. Patrick's work bridges scientific research and practical applications, demonstrating his dedication and talent in advancing knowledge and addressing real-world challenges.
Overall, Patrick's extensive training and research experience in physical-organic photochemistry have positioned him as a leading expert in the field. His contributions to academia, patent literature, and practical applications highlight his exceptional dedication and talent in advancing scientific knowledge and addressing real-world challenges.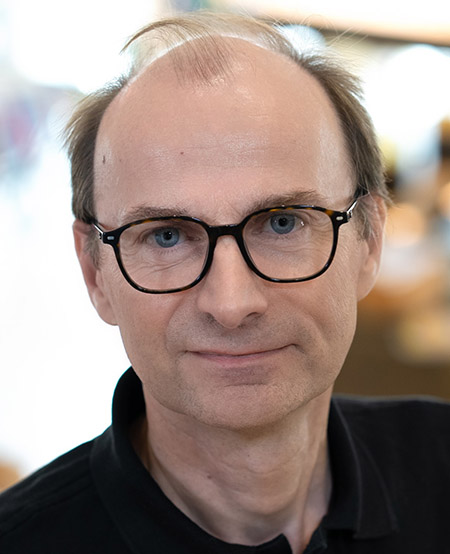 Gregoire Schwach, PhD – Head of Biologics
Gregoire brings 20 years' leadership and technical experience in pharmaceutical drug product development with expertise in Biologics, Drug Delivery, Polymer Science and CMC. He transitioned from F.Hoffmann-La Roche in Basel, Switzerland, where he led the formulation, drug product and manufacturing process development from candidate selection to launch of the ocular pipeline of biologics. His team was involved in the successful development and approval of VabysmoTM, and under his leadership the SusvimoTM Port Delivery technology capabilities were successfully established in Basel, together with important vitreous ex vivo and in vitro models to investigate stability and release of therapeutic modalities into the eye.
Prior to Roche, Gregoire worked and lived in Denmark holding successive roles at Ferring Pharmaceuticals A/S, last as director of early stage formulation development, and prior to that, as CMC project leader of Firmagon® in late stage development and approval by FDA, EMA and Health Canada.
Gregoire has also a very strong expertise in drug delivery systems, biodegrable polymers and medical devices. He has worked for Phusis SA a former company of the Tornier group in France, as head of polymer development, supporting the development and approval by FDA and CE marking of Phusiline® bioerodible interference screws used in anterior cruciate ligament reconstruction.
He is educated as Chem. Eng. from INSA Rouen, France, with M.Phil, Ph.D. and postdoc fellowship from the Universities of Montpellier, France, and Geneva, Switzerland respectively.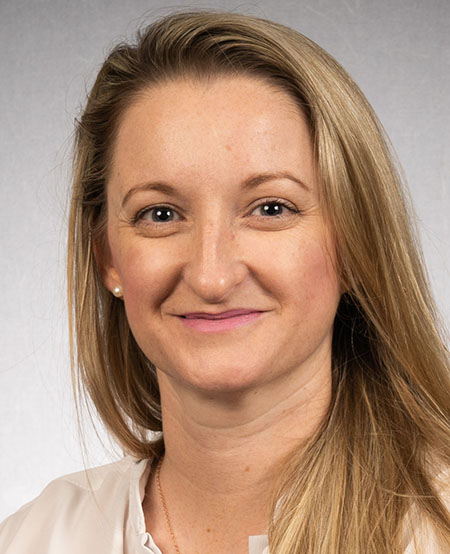 Jenna Hewitt – Director of Program Management
In July 2023, Jenna was appointed as the Director of Program Management. Jenna has 16 years of experience within the Biotech and Pharma industry, within this period she has made significant contributions in various scientific and leadership roles.
She started her career as a scientist, where she honed her expertise working diligently at industry leading organisations such as MedImmune/AstraZeneca, Norbrook, and AFBI, actively delivering drug development across multiple therapeutic areas. Her scientific background has equipped her with an in depth understanding of the intricacies of research and development, a valuable asset in her subsequent leadership roles. Jenna transitioned into program management and where she led delivery of complex biotech projects, ranging from discovery to commercial launch at Norbrook, Almac, Oxgene and Green Biologics.
Before assuming her current position, Jenna held the role of R&D Director at Fusion Antibodies, where she led and expanded the R&D Department. Under her guidance, the department delivered key R&D services and set a robust 3-5 year strategy.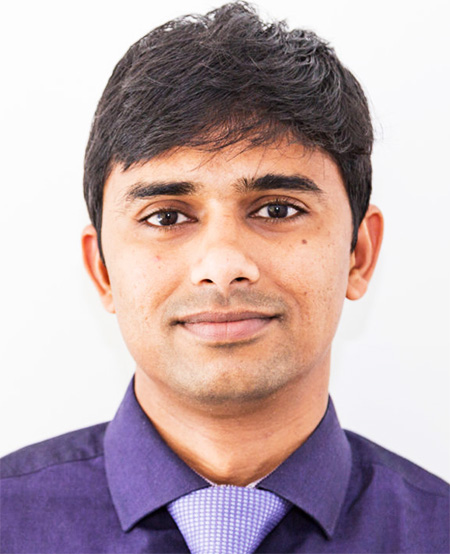 Thakur Raghu Raj Singh, Ph.D. – Founder & Chief Technical Officer
Raj Thakur, Ph.D. has more than 18 years of R&D expertise in drug delivery. He holds a PhD in Drug Delivery, an MSc in Pharmaceutical Sciences, and a Bachelors in Pharmacy.
As the Founder and CTO of Re-Vana Therapeutics, Prof. Thakur is committed to developing innovative long-acting drug delivery systems. He also holds a prestigious Chair in Pharmaceutics position in the School of Pharmacy at Queen's University Belfast, UK, where his research focus is on the design and development of novel long-acting drug delivery systems with particular interest in biologics. He has been the principal investigator for several multi-million-pound projects, which were funded by prestigious organizations such as Research Council UK, industry, and the EU. With one of the leading ocular drug delivery groups, he has successfully supervised numerous PhD projects in this area.
He has over 175 scientific publications and five textbooks authored, as well as five patents on long-acting drug delivery platforms for ocular drug delivery. He has also been recognized as an expert speaker, having been invited to present at numerous national and international conferences. In addition, he serves on the Editorial Board of Ophthalmic Drug Delivery and Frontiers in Drug Delivery, and acts as an assistant editor for Drug Delivery Translation Research.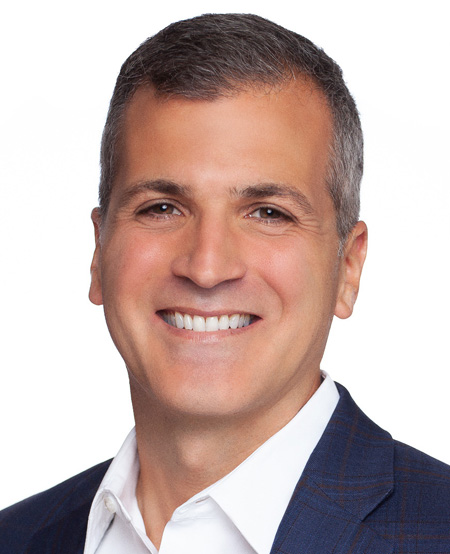 Tom Biancardi – Chief Financial Advisor
Tom Biancardi is a biopharma industry veteran with over 20 years of financial and operational leadership experience. As an advisor he has assisted numerous pre-commercial companies raise Series A capital and establish early operations including Carisma Therapeutics and Interius Biotherapeutics. He was one of the first employees of Ophthotech Corporation where he helped the company grow from a pre-clinical venture backed startup to a publicly traded biotech company with multiple clinical assets. He also worked with Eyetech Pharmaceuticals where he played a crucial role in the successful launch of the first ever pharmacologic treatment for macular degeneration.
Mr. Biancardi holds an M.B.A. from New York University, and Bachelor of Science degrees in both Mechanical Engineering and Economics from Rutgers University.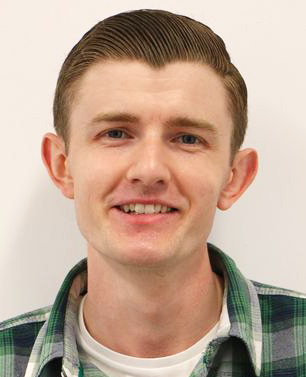 David Waite, Ph.D. – Lead Scientist, OcuLief Technology
David has a Ph.D. in Ocular Drug Delivery and an MPharm degree in Pharmacy from Queen's University Belfast, UK. David has significant experience in the development and characterisation of formulations for sustained release of small molecules and proteins to the eye. As part of a 3-year Ph.D. project he has developed and characterised multiple injectable formulations that form implants in situ, prior to being photocrosslinked, to provide long-term, sustained protein delivery to the posterior segment of the eye. He also has significant expertise in formulation development and characterisation, development and validation of drug quantification methods, protein analytical methods, bioactivity determination and biocompatibility assays. He has authored a review paper on periocular drug delivery, with research papers in the pipeline (subject to patents) and presented posters at several conferences.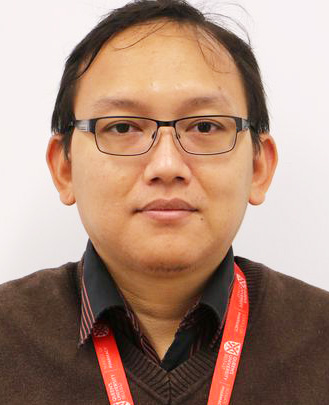 Muhammad Faris Adrianto, Ph.D – Lead Scientist, EyeLief Technology
Faris completed his M.Pharm in Drug Delivery from Sandwich Airlangga University, Indonesia, and Hoshi University, Japan, as well as his Ph.D. in Ocular Drug Delivery from Queens University. He has over 12 years of industrial and academic research experience in protein formulation and characterisation, analysis, purification, analytical method development, and quality control evaluation of biologics, including 4 years of experience leading the development of sterile products at an Indonesian biopharmaceutical company (Biofarma). As part of his Ph.D he developed and characterised formulation of preformed photo-crosslinked intravitreal implants for sustained release biologics. He has extensive knowledge in chromatography and biochromatography, as well as various imaging techniques, cell-based assays, microbiology analysis, aseptic manufacturing, sterilisation studies, immunoassays, and electrophoresis. He has authored 20 peer reviewed research paper and presented at several international conferences.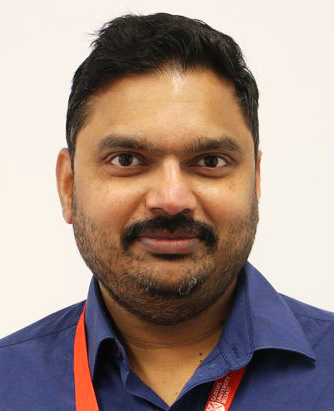 Ravi Deevi Ph.D. – Research Scientist
Ravi completed his Master's degree in Microbiology from RD University, Jabalpur and M.Phil. degree in Microbiology from Acharya Nagarjuna University, Guntur, India. He completed his Ph.D. in Immunology from Queen's University, Belfast, UK. He has more than 15 years of research experience in cell biology, biochemistry, In vitro and ex Vivo models of disease. He has strong technical experience including design and optimization of ELISA assays. He also has also experience in tumour 3D models of colorectal (CRC), handling breast cancer cells and isolation, culture of mouse colonic organoids. He has published his work in prestigious journals such as Journal of Biological Chemistry, Oncogene and immunology.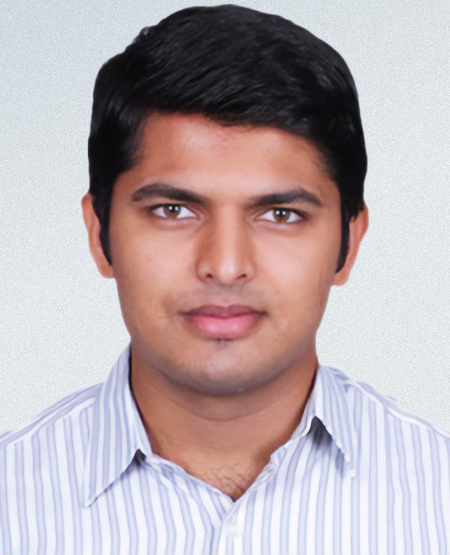 Gunjan Deshmukh Ph.D. – Research Scientist
Gunjan has a B.Sc. in Chemistry, M.Sc. in Organic Chemistry from North Maharashtra University, India and a Ph.D. degree in Chemistry and Catalysis from Institute of Chemical Technology, Mumbai, India. He has over 14 years of industrial and academic research. His research work is amalgamation of synthesis of organic molecule and metal oxide-based nanomaterials. He has expertise in liquid and vapor phase reactions, fabrication of reaction setups along with associated characterization techniques such as NMR, LC-MS, GC-MS, column chromatography, flash chromatography etc. His Ph.D. research and postdoctoral studies focused on development of sustainable processes involving design and development of catalysts and their applications in fine chemicals. He has also experience in the field of polymers and their use in different therapeutic areas, drug molecules and intermediates. He has published over 20 peer reviewed research articles, reviews, and book chapters.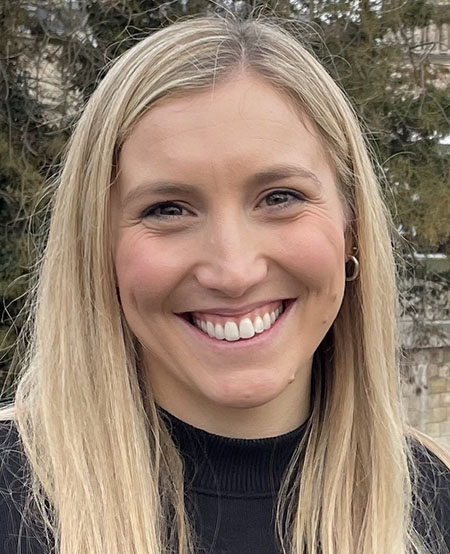 Lucy Finlay (née Geddes) PhD – Research Scientist

Lucy has a MEng degree in Chemical Engineering and completed a multidisciplinary Ph.D. in Mechanical Engineering, Pharmacy and Chemical Engineering at Queen's University Belfast. Her research focused on the evaluation of the in vitro inflammatory response of bioresorbable polymers at the late stages of degradation. She has significant experience in polymer analysis and characterisation techniques, including GPC, DSC, NMR and XRD; and experience in cell-based assays and analysis methods including cytotoxicity assays, ELISA, antibody microarrays and calcium mobilisation assays. She has published her work in the journals Polymer Testing and Acta Biomaterialia and presented at international conferences.
She has experience working in GMP environments, with recent roles in pharmaceutical product development as a Knowledge Transfer Partnership (KTP) associate with Terumo Blood and Cells Technologies and Queen's University Belfast, and in quality compliance with Almac Clinical Services.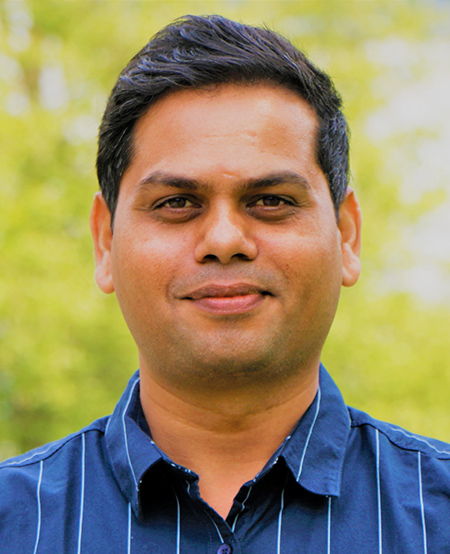 Sandip Gite PhD – Research Scientist
Sandip Gite is an accomplished professional with extensive experience in pharmaceutical research and development. He earned his Doctorate degree in Pharmaceutics from the Institute of Chemical Technology (ICT) in Mumbai, India. With over 12 years of experience in pharmaceutical R&D, Sandip has worked at renowned pharmaceutical companies such as Concept Pharma, Lupin Pharma, Ferring Pharma, Cipla Ltd, and Sichuan Credit Pharmaceutical Co. Ltd in India and China. He has a successful track record in developing innovative drugs and improving existing ones, with research expertise in oral proteins and peptide drug delivery, 505(b)(2), NDDS, QMS, and complex injectables. Sandip has published 18 research papers, review articles and book chapters in reputed journals and presented his work at national and international conferences. He is also a co-inventor of two granted patents in the USA and India.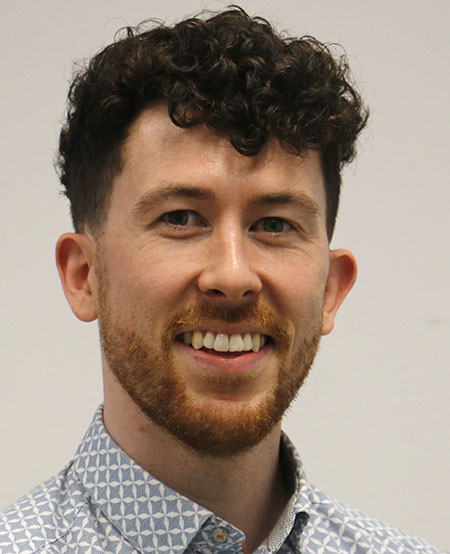 Peter McKenna, MPSNI, PhD – Research Scientist

Peter is a Research Scientist and Registered Pharmacist with over 10 years of experience working in the academic, industrial, and retail sectors of Pharmacy and Pharmaceutical Science. He obtained his MPharm degree and Ph.D. from Queen's University Belfast.
To date, his research has focussed on the development of advanced polymeric drug delivery systems, namely microarray patches and subcutaneous implants, for the controlled release of a wide range of molecules with varying molecular weight, solubility, and potency. He has considerable expertise in formulation development using solubility enhancement strategies and nanotechnology; pharmaceutical analysis using chromatography and spectrophotometry; and formulation characterization using x-ray diffraction, microscopy, and thermal analysis. He has published over 10 peer-reviewed research articles, reviews, and book chapters and has delivered numerous poster and oral presentations at internationally recognized conferences.
Peter also has a successful track record of collaborating with industrial partners, including Janssen Pharmaceuticals, LTS Lohmann Therapie-Systeme AG, Ashland Global Inc., and PharmaTher Holdings Ltd., to accelerate the rate of translation of novel advanced drug delivery platforms.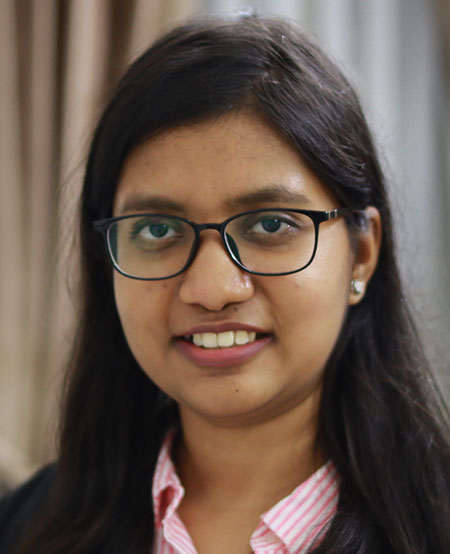 Shivanki Sahay, SBiomed, BBiomedSc, MSc – Research Assistant
Shivanki earned the MSc in Radiation Biology from the University of Oxford studying cancers at the cellular and molecular level, as well as how radiation can be used to develop effective treatments for cancers. This interdisciplinary course covered the physics of radiobiology, linking it to the biology of cancers. Prior to this, she earned two bachelor's degrees in biomedical sciences from Indonesia International Institute for Life Sciences (i3L) and Deakin University, Australia through a 4-year dual-degree program. During her bachelor's studies, she spent a summer studying Human Infectious Diseases at Boston University and undertook research-based internships during each of her four summer breaks. Through these, she identified her passion for interdisciplinary studies and deep interest in research aimed at improving human health. Her education has equipped her with a wide range of laboratory skills spanning across Oncology, Immunology, Hematology, and Radiobiology, as well as skills essential to conducting research such as literature review and grant writing. Keeping up with her interest in interdisciplinary studies and desire to continually explore exciting new areas of research into human health, she has joined Re-Vana Therapeutics as a Research Assistant to undertake research into the development of novel ocular drug delivery systems.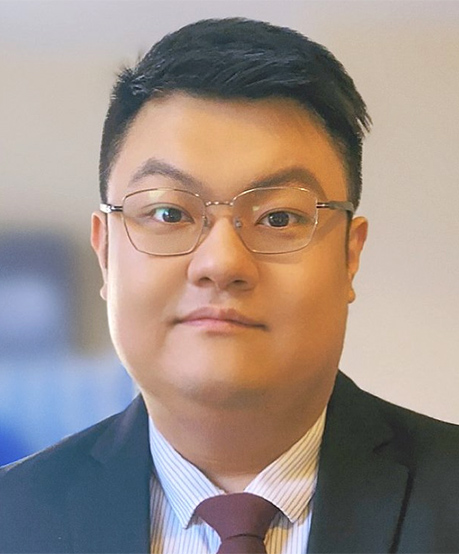 Sangdi Wang M.Sc., Ph.D. (in process of completion) – Research Scientist
Sangdi has a B.Sc. in Pharmaceutical Engineering (Chongqing University of Technology, China) and a M.S degree in Pharmaceutical Analysis (Queen's University Belfast, United Kingdom). He is completing his Ph.D thesis in Ocular Drug Delivery. Sangdi has research experience in developing in situ forming implants formulations as ocular delivery systems for the sustained release of biologics to the posterior segment of the eye and extensive knowledge in protein analysis and characterisation techniques, including high-performance liquid chromatography (HPLC), spectrophotometry, thermal analysis, imaging techniques and biological assays.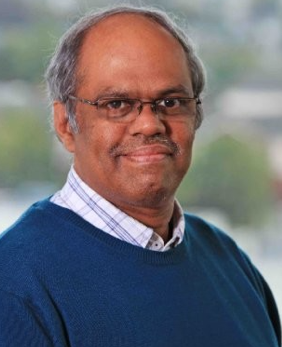 Shirish Yakkundi Ph.D. – Manager (Projects and Operations)
Shirish has a B.Sc. in Chemistry (University of Bombay, India), M.Sc. in Organic Chemistry (University of Bombay, India) and a Ph.D. in Natural Products & Analytical Chemistry (University of Mysore, India). He has experience as a research and commercial scientist with more than 20 years of research in the areas of paediatrics, biomarker discovery and has also been involved in project management and operations. Extensive experience in scientific program/project planning, execution and evaluation across diverse fields and sectors. Throughout his scientific career he has collaborated (nationally & internationally) with multidisciplinary professionals from academia, clinicians and industry. He has been working at Re-Vana for the past 3.5 years handling operations at Re-Vana facility in Belfast, where he also coordinates and manages several projects for the company.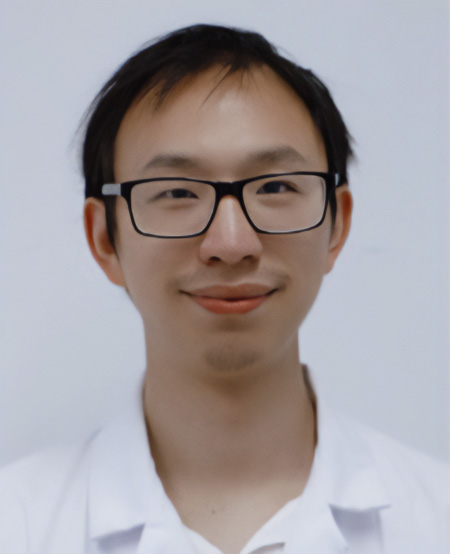 Wenrui Zhang MSc, Ph.D. – Research Scientist
Wenrui has a B.Sc in Pharmacy (Huazhong University of Science and Technology, China) and an MS degree in pharmaceutical analysis (Queen's University Belfast, UK); he is completing his Ph.D thesis in Ocular Drug Delivery. Wenrui has research experience in developing pharmaceutical formulations as ocular inserts for the controlled/sustained release of small molecule drugs and extensive knowledge in various imaging techniques, cell-based assays, protein analytical methods, bioactivity determination, and biocompatibility assays.
He has developed and characterized the formulation of electrospun inserts which provide sustained delivery to the anterior segment of the eye with good mucoadhesive properties.