Michael O'Rourke CEO to present at the Ophthalmic Futures Forum – Vienna September 19th & 20th 2018 (https://www.ophthalmology-futures.com/retina-forum-2018-programme/)
Michael O'Rourke CEO to present the ISER Biennial International Society for Eye Research – Belfast UK 13th September 2018 – Ocular Drug Delivery session : The Development and Commercialisation of Sustained Release Ocular Drug Delivery Systems. Dr Raj Thakur, Co Founder and Technical Director Re-Vana Therapeutics, will chair the session. (http://www.professionalabstracts.com/iser2018/iplanner/#/grid)
Michael O'Rourke CEO Re-Vana Therapeutics will deliver the key note lecture at the world drug delivery summit – New Orleans 2nd-3rd July 2018: "The Development and Commercialisation of Ocular Drug Delivery Systems"
Dr Thakur RR Singh – will be holding Ocular Drug Delivery (OcDD) focus group at the Controlled Release Society, New York, USA, July 21-24th 2018.
Re-Vana presented at the 4th Annual Formulation & Drug Delivery Congress – London, UK, May 8th-9th 2018.
Dr Thakur RR Singh – CSO presented at the 9th Global Drug Delivery & Formulation Summit – Berlin, Germany, March 12th-14th 2018.
Michael O'Rourke – CEO will attend the 36th JP Morgan Healthcare Conference – San Francisco Jan 8th-11th 2018. https://www.jpmorgan.com/country/BR/EN/detail/1320543220127
Michael O'Rourke presents Re-Vana Therapeutics – 'Companies to Watch' at the Ophthalmic Innovation Summit 2017. https://ois.net/companies-watch-re-vana-therapeutics//
Re-Vana Therapeutics agree research collaboration with Nicox. http://www.nicox.com/assets/files/Nicox-ReVana-Press-Release-_EN_FINAL.pdf
Michael J. O'Rourke, CEO, presented Re-Vana Therapeutics at the Ophthalmology Future Forum 2017, Thursday 05 October, Myriad Crystal Center, Lisbon, Portugal. https://vimeo.com/238627501
Re-Vana will attend the retina and drug delivery focused OIS in Boston, 12th August 2017 and the Ophthalmology Futures Meeting in Lisbon, Portugal 5th October 2017.
Re-Vana are currently raising seed capital and will go live on the Syndicate Room Investor Platform in July 2017.
Watch CEO Michael O'Rourke being interviewed on Re-Vana technology for the Syndicate Room, London, June 22nd 2017. https://www.youtube.com/watch?v=rQ1sjcUAOhg
Re-Vana attended the Ophthalmic Innovation Summit (OIS) Meeting in Los Angeles and ARVO in Baltimore, Maryland, May 2017.
Re-Vana won the 2015 Mass Challenge Silver Award!
Re-Vana won the 'Life and Health' category of 'INVENT 2015'.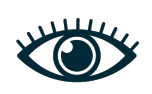 EyeLief™
EyeLief™ is a novel photocrosslinked sustained-release preformed biodegradable implant delivering large and small therapeutics for 4-6 months or more.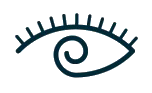 OcuLief™
OcuLief™ is a novel photocrosslinked biodegradable gel implant for the sustained release of large and small therapeutics for 4-6 months or more.
NICOX ENTERS RESEARCH COLLABORATION WITH RE-VANA THERAPEUTICS

Re-Vana's technology offers us additional opportunities, alongside our recently announced collaboration with pSivida, to explore the potential for sustained-release delivery of our novel, next generation of stand-alone NO-donors. EyeLief(TM) technology has a number of unique properties that have shown promise in the delivery of drugs for the reduction of IOP. We look forward to working with Re-Vana on this innovative research endeavor.
Michael Bergamini, Executive Vice President and Chief Scientific Officer, Nicox
RE-VANA'S DESIGN STRATEGY
The design strategy of Re-Vana revolves around increasing patient compliance by reducing pain and frequency of treatment, lowering side effects by controlled drug release, and cost saving for health care providers and pharmaceutical companies.